Questions To Ask A Financial Advisor
If you're like most doctors, you didn't get into medicine to become a financial planner. But the truth is, having a good handle on your finances is an important part of being a successful doctor.
How are you supposed to know which financial advisor to pick? Here are the right questions to ask a potential advisor.
It's important to remember that many financial advisors have conflicts of interest, even if they seem nice. These conflicts can stem from the sale of financial products, a business relationship, and being an insurance agent while posing as a fiduciary financial advisor.
We included a list of questions and our answers below to save you some time. Please use this to help you find the right financial advisor.
Who is Arch Financial Planning, and what do we do?
Arch Financial Planning provides personalized financial planning services and financial advice for medical and dental professionals with student loan debt. A fee-only advisor, Arch Financial Planning works hard to ensure our clients are financially secure through tailored strategies and analysis. We specialize in retirement planning, budgeting, cash flow understanding, tax minimizing strategies, and debt management specifically targeted at those carrying student debt. A comprehensive approach is taken so that clients can concentrate on their profession, knowing they have crossed all possible hurdles regarding their financial future. 
What is your investment philosophy?
Our professional investment philosophy is built on principles of evidence-based investing. We carefully select mutual funds and ETFs from some well-known fund companies, such as Dimensional Fund Advisors, Vanguard, and Avantis. This ensures our clients can access quality funds to achieve an optimal investment strategy for their long-term goals. Arch Financial Planning takes pride in developing tailored strategies for each individual's situation and delivering services objectively without hidden costs or agendas.
Do you consult on employer retirement accounts?
As a full-service financial services firm, we advise and manage your personal and employer retirement accounts. Many of our clients are business owners, dental practice owners, or medical practice owners. We will evaluate employer plans such as 401(k) plans and cash balance plans.
We'll also advise on retirement accounts you have or your employer offers, such as a 403(b) or SIMPLE IRA. We'll consider all this with your other investment accounts when advising on your asset allocation.
Do you sell investment products?
This may be one of the most important questions you ask a potential financial advisor. If another advisor answers yes, they're likely earning a commission on transactions. Advisors earning a commission are incentivized to put their clients into something that earns them higher fees and may not be acting in your best interest.
At Arch Financial Planning, our investment decisions and investment advice are implemented under a fee-only fee structure and the fiduciary standard. We're required to act in your best interest as a fiduciary advisor. Many insurance agents that also manage investments aren't like us. 
We don't sell investment products, and you should avoid advisors that do. 
Do you offer tax planning or tax return preparation?
We do not offer tax preparation services. However, we provide proactive tax planning. Many financial decisions have massive tax impacts, and it's a good idea to plan for potential impacts proactively. 
How can Arch Financial help me with my finances and money management goals?
Working with Arch Financial Planning investment advisors can be a great help if you are trying to manage your money better or achieve specific financial goals. From student loan repayment plans to investing for your future, we have the knowledge and resources to get you started on a road to success. 
We understand that everyone's circumstances are unique, and we will take the time to create a tailored plan for each client. Each step in our financial plan is designed to set you up for a strong future, no matter your financial goals.
What education and credentials do you have?
To ensure quality service, I hold the
Certified Financial Planner ™
, also known as a CFP® professional, and the
Certified Student Loan Professional
(CSLP®) credential. Both allow me to provide informed professional advice in retirement planning, investments, risk management, and student loan debt. As you search for a financial professional to assist with your financial needs, these credentials are essential for assessing their qualifications.
In addition, I hold a Bachelor's Degree in Personal Financial Planning from the University of Georgia, which is regarded as the top degree option in the financial planning field.
Imagine visiting your dentist and learning they don't hold a DMD or DDS degree. By working with an advisor that doesn't have a similar educational background to us, you're likely working with someone who isn't qualified. The barrier to entry is very low. We don't have specialized academic training like dental professionals. 
What services does Arch Financial offer, and how much do they cost?
Arch Financial Planning offers comprehensive financial planning solutions for dentists & physicians with student loans. We also work with individuals and families within ten years of retirement with at least $1,000,000 of investable assets. 
Our financial planning services range from budgeting and student loan repayment plans to retirement savings and investment management. What sets us apart from other financial companies is the ability to customize financial plans based on the specific needs and goals of the client. 
We can make custom financial planning recommendations that fit your goals. The cost of their financial planning services varies case by case, depending on the complexity of the plan needed. However, we ensure all pricing is reasonable, reasonable fees are charged upfront, and overall, clients find their financial planning costs affordable compared to other options in the industry.
Our minimum fee is typically between $3,600 and $6,000 depending on who you are and your needs. We may also have fees for your investment portfolio.
To learn more about our dental financial planning services: Financial Planning & Investing For Dentists – Arch Financial Planning
To learn more about our physician financial planning services: White Coats – Arch Financial Planning
To learn more about how we work with those near retirement: Retirement Planning – Arch Financial Planning
How can I get started with Arch Financial Planning services?
Starting with Arch Financial Planning services is easy and stress-free. You can book a free assessment so that one of their experts can evaluate your financial goals, objectives, and preferences. You'll have the chance to speak with one of the advisors to discuss your unique situation and determine how Arch Financial Planning's expertise may help you reach your objectives. 
You'll also receive a complimentary portfolio review process allowing full transparency between the advisor and client. Ultimately, you can make an informed decision about moving forward with Arch Financial Planning's services.
Do you sell financial, investment, or insurance products like annuities or life insurance that make you a commission?
We do not sell any products or earn a commission for any recommendations we make. 
As a professional Fee-Only financial advisor, this is the only compensation method that aligns with client interests. Unlike other financial advisors who earn commissions from selling certain products, such as annuities or insurance, I am solely compensated through fee-for-service payments. I do not receive referral fees for suggesting or selling specific products or investments. This allows me to remain transparent and objective in my counsel, putting my client's best interests first as a fiduciary.
What does it mean to be a fiduciary? 
Being a professional fiduciary means operating with the highest level of care, skill, and loyalty when it comes to the financial interests of others. As professional fiduciaries, our advisors at Arch Financial Planning are held to a high standard—we are legally obligated to prioritize our client's interests above all else and provide full transparency about their compensation. Every professional we employ is held to this fiduciary standard of practice and must act in the best interest of our clients.
I do not live in Georgia. Can I still work with you?
We strive to provide the highest quality services regardless of geographical boundaries. This allows us to open ourselves up to clients nationwide, so we can still work with you no matter where you are located. We make sure that when selecting clients, we identify those who we know will be a great fit for our services and requirements.
Looking for a financial advisor that works virtually?
Through conference calls, emails, secure file transfers, and video calls just for our clients, we provide a personalized experience matched with high-quality insight and professional standards. Of course, if you are local to us, we would be more than happy to meet face-to-face as well – it all depends on what works best for both parties.
Your website says that you specialize in working with dentists and physicians. I am neither of those. Will you still work with me?
If you are approaching retirement and looking for an advisor to help with tax-efficient distribution planning for a portfolio of $1,000,000, then our services could be helpful. Please contact us to learn more about what we can do for you.
Retirement Planning – Arch Financial Planning
What process and timeline can I expect when I become a client? 
Our professional advisors will work with you through clear, concise steps to ensure your financial success. We kick off our onboarding process with an introductory call to get to know you better and assess your values, goals, and financial situation. In our second meeting, we conduct further discovery on the topics discussed in the first meeting. 
The third meeting is an all-encompassing 'get organized & explore possibilities' session where we assess your current financial standing and strategize potential objectives. For our fourth meeting, we present a financial plan. 
To stay accountable for the goals outlined during our four meetings, we have follow-up sessions 2-4 times per year as appropriate and are always reachable via phone or email for updates.
How often do we meet?
We will meet 3-4 times in the beginning months to ensure we thoroughly understand your goals and financial objectives. We will then continue to meet 3-4 times per year, focusing on monitoring and updating the plan according to any changing needs or circumstances. During these meetings, we'll review all aspects of your financial plan, including tax, insurance, retirement plan, cash flow & savings, estate plan, student loan repayment, and college savings plans.
You can learn more here: https://www.archfinancialplanning.com/start-here/
Where will my assets be held?
We hold our clients' assets at Charles Schwab, the top custodian in the US for individuals and families. All of your brokerage accounts, IRAs, Roth IRAs, and Trust accounts (if applicable) will be held at Charles Schwab.
Your 401(k) plans or other employer retirement plans will stay with your employer plan as long as you're still working there. We recommend bank accounts to help you earn a higher interest rate, but you can choose which bank you'd like to use for those accounts.
We are an independent investment advisor utilizing Schwab's platform.
Related Reading: Physician Mortgage Loans | Arch Financial Planning
Related Reading: Tax Planning for Doctors | Arch Financial Planning
Related Reading: Financial Planning for Early Career Doctors – Arch Financial Planning
Related Reading: Estate Planning for Doctors – Arch Financial Planning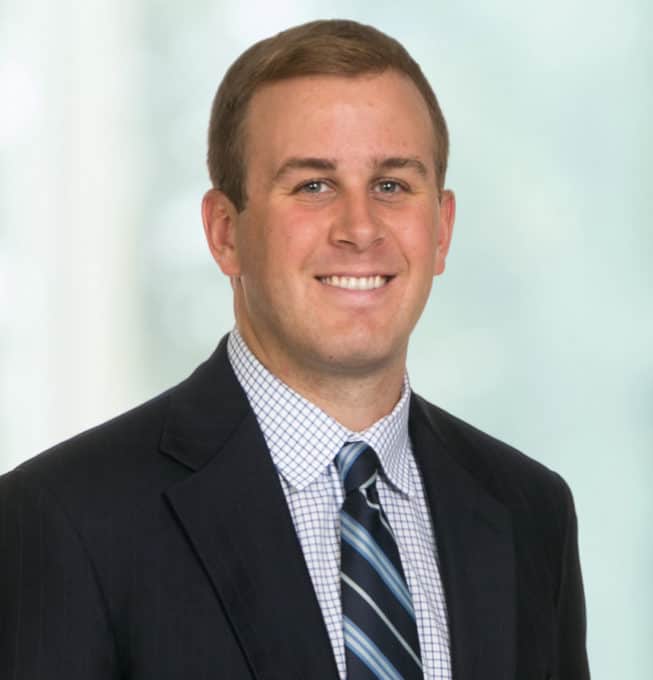 Author: Cecil Staton, CFP® CSLP®
I'm a fee-only financial planner dentists & physicians with student loans give a purpose to their paycheck.
I left the large financial institutions to start my own RIA. I did it so people could pay for real planning and not just an agenda to sell a hidden product. As a fiduciary, Arch Financial Planning, LLC was built on that promise by delivering non-cookie-cutter plans that provide solutions to achieve their goals.
Who do I serve?
Age: Dentists & Physicians between 28-45 years old
Goals: Pay off student debt, start a practice, and grow their wealth
Target: High-earning doctors with student loans
Location: Virtually anywhere in the U.S.
Want To Be Smarter With Money Than Your Friends?
Our latest comprehensive guide for dentists & physicians highlights the 7 BIGGEST steps you must take now.
Disclaimer:
This website (the "Blog") is published and provided for informational and entertainment purposes only.  The information in the Blog constitutes the Content Creator's own opinions and it should not be regarded as a description of services provided by Arch Financial Planning, LLC or Cecil Staton, CFP® CSLP®.
The opinions expressed in the Blog are for general informational purposes only and are not intended to provide specific advice or recommendations for any individual or on any specific security or investment product.  It is only intended to provide education about personal financial planning.  The views reflected in the commentary are subject to change at any time without notice.
Nothing on this Blog constitutes investment advice, performance data, or any recommendation that any security, portfolio of securities, investment product, transaction, or investment strategy is suitable for any specific person.  From reading this Blog we cannot assess anything about your personal circumstances, your finances, or your goals and objectives, all of which are unique to you, so any opinions or information contained on this Blog are just that – an opinion or information.  You should not use this Blog to make financial decisions and we highly recommended you seek professional advice from someone who is authorized to provide investment advice.
Ready to Learn More?
We're Here to Help.