The Ultimate Guide to Physicians Mortgage Loans
If you're a Dentist or Physician looking for a physician loan, this guide will help you understand your mortgage options as a new doctor. Whether you're a first-time buyer or looking to refinance, this guide will help you get the best loan possible. Let's get started!
Who Counts as a Qualified Borrower for Physician's loans?
Physician's mortgage loans are designed to help young doctors and other medical professionals looking to purchase a home but may not qualify for traditional mortgage loans due to mortgage costs. A qualified borrower for one of these loans usually includes dentists, medical residents, fellows, or attending physicians with a signed contract for employment. However, some lenders may broaden the scope of eligible borrowers to include veterinarians, nurse practitioners, and other medical professionals looking to purchase a home. These mortgage options can offer flexible rates, low down payment options, and unique benefits compared to traditional mortgage loans.
What is a physician mortgage loan, and how does it differ from a conventional loan?
A physician mortgage loan is a specialized financing solution for medical professionals like doctors and dentists. It's different from a conventional mortgage loan because it doesn't require a down payment for the homeowner in many cases. Additionally, physicians may be eligible for higher loan amounts with lower interest rates due to their creditworthiness. Unlike regular loans or FHA loans, most physician mortgages do not require private mortgage insurance expenses to qualify, which helps lower your monthly payments. They're an attractive option for medical professionals with student loans seeking to purchase a primary residence. Ultimately, they help medical professionals buy homes quickly without worrying about the usual financial commitments that come with traditional mortgages.
How can you qualify for a physician mortgage loan?
To qualify for these loans, you typically have to provide the lender with valid proof of your identity and proof of income. Your new job should come with an official letter or contract that confirms your status in the medical field. You'll also need to provide evidence of your income, such as documents showing your past couple of years of tax returns, pay stubs, and bank statements. With that information in hand, you should be able to get approved for a physician mortgage loan with attractive rates that can help you finance your dream home!
What are the benefits of a physician mortgage loan over a conventional mortgage loan?
Physician mortgage loans are an attractive option for healthcare professionals with particular financial situations, as they can save you thousands in mortgage costs in the long term. The primary benefits of a physician mortgage loan include zero or very low down payments (typically 0% or 5%), no private mortgage insurance (PMI), and sometimes even lower interest rates when compared to jumbo loan rates. Additionally, many physician mortgage lenders are more willing to lend based on a physician's signed employment contract instead of requiring proof of prior earnings. Finally, physician mortgage lenders tend to be less critical of student loan debt than their traditional counterparts. For example, many will use income-based payment calculations or a small percentage of your loan balance instead of standard amortization schedules, which typically show higher debt payments.
Doctor mortgages offer medical doctors with a high debt-to-income ratio competitive rates to purchase a new home. The loan amount available may be higher.
Related Reading: Dentist's Guide to Student Loans – Arch Financial Planning
Are there any drawbacks to taking out a physician mortgage loan that you should be aware of before applying for one?
If you're considering applying for a physician mortgage loan, you must know the potential drawbacks. An overlooked disadvantage is that these loans often don't require you to make a sizeable down payment since they assume that medical professionals have more earning power than other borrowers. In some cases, this is a benefit. However, lenders may encourage you to borrow more than you should.
In addition, some lenders will charge higher interest rates or put restrictions on where you can buy a home. Lastly, if your income is variable due to shifts in hours at work, lenders may be less likely to approve your loan application than traditional loans. Before committing to any physician mortgage loan, ensure you understand the terms and conditions and are comfortable with them.
How can you find the best physician mortgage lender for your needs and get the best possible interest rate on your loan?
Shopping for a physician mortgage lender can be overwhelming and daunting, but it doesn't have to be! As you embark on this voyage, the best way to find the most competitive interest rate for your loan is to shop around. Don't just settle for the first offer you receive! Gather quotes from several lenders to compare and see who's offering the best terms. Pay close attention to each lender's fee structure, which could dramatically affect your interest rate. Consider all factors, such as experience with physician loans, loan speed, and customer service. Once you have narrowed your options to a few lenders, inquire about a pre-approval or loan estimate – which will help eliminate some guesswork from the application process. With an organized approach focused on finding the best value for your circumstances, you can rest assured that you are well on receiving a favorable rate on your physician mortgage loan!
Examples of Mortgage Costs
The mortgage process can involve a variety of costs. PMI, or Private Mortgage Insurance, is a type of insurance for mortgage lenders that helps protect them from loss should the borrower fail to repay the loan. Interest payments make up most of your payments at the beginning of your mortgage. The principal represents money paid to reduce the mortgage debt. Escrow is an account held by mortgage lenders in which homeowners deposit funds to pay property taxes and insurance costs. In contrast, closing costs refer to administrative fees associated with setting up mortgage loans, including appraisal fees, loan origination fees, and title search fees. Understanding these different mortgage costs will help you make intelligent decisions when navigating the mortgage process.
Credit Checks for Physician's Loans
As credit checks are becoming increasingly important for many loans, it is essential to understand their requirements before applying for physician loans. Knowing a borrower's creditworthiness can be important in determining loan terms and interest rates. Fortunately, you can often inquire about a loan estimate before an official credit check. This allows borrowers to review mortgage options without the added pressure associated with possible credit score changes from the credit check inquiry. Better credit scores will lead to lower mortgage payments, while lower scores will lead to higher rates.
Your credit score can significantly impact which mortgage program offers a lower rate.
When Should You Avoid a Physicians Mortgage?
Physician mortgage loans can offer an excellent opportunity for medical professionals looking to purchase a home, but when misused, they can become a financial burden with long-term consequences. If you have 20% or more to put down on a home, it may be better to opt for a conventional mortgage. Military personnel or those with a disability taking part in the VA loan program are less likely to consider a physician's mortgage. Thinking twice and making an informed decision before using physician mortgages pays off.
If you're fresh out of medical school, purchasing a home may not be the best option.
The Bottom Line
A physician mortgage loan can be the right choice to finance your home purchase, with some attractive benefits over a conventional mortgage loan. You may have heard of these loans but wondered what they are and how you could qualify for one as a doctor or medical professional. This blog post hopefully answers those questions and has given you food for thought on whether a physician mortgage is a right move for you based on your unique circumstances. After reading this post, don't hesitate to get in touch with us if you still have questions about physician mortgages or need help finding a lender. We would be happy to answer any questions or provide referrals to reputable lenders in our network that offer competitive interest rates on physician loans.
Related Reading: Tax Advantages for Practice Owners – Arch Financial Planning
Related Reading: Tax Planning for Doctors | Arch Financial Planning
Related Reading: Financial Planning for Early Career Doctors – Arch Financial Planning
Related Reading: Estate Planning for Doctors – Arch Financial Planning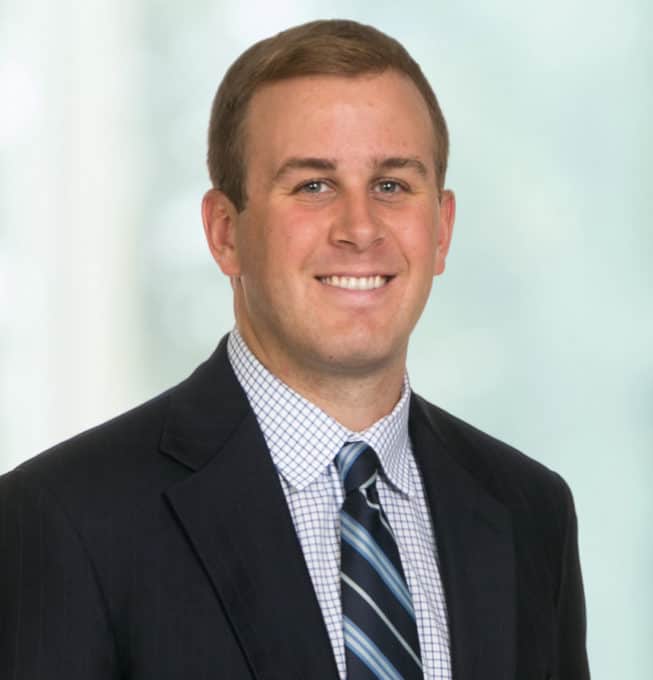 Author: Cecil Staton, CFP® CSLP®
I'm a fee-only financial planner dentists & physicians with student loans give a purpose to their paycheck.
I left the large financial institutions to start my own RIA. I did it so people could pay for real planning and not just an agenda to sell a hidden product. As a fiduciary, Arch Financial Planning, LLC was built on that promise by delivering non-cookie-cutter plans that provide solutions to achieve their goals.
Who do I serve?
Age: Dentists & Physicians between 28-45 years old
Goals: Pay off student debt, start a practice, and grow their wealth
Target: High-earning doctors with student loans
Location: Virtually anywhere in the U.S.
Want To Be Smarter With Money Than Your Friends?
Our latest comprehensive guide for dentists & physicians highlights the 7 BIGGEST steps you must take now.
Disclaimer:
This website (the "Blog") is published and provided for informational and entertainment purposes only.  The information in the Blog constitutes the Content Creator's own opinions and it should not be regarded as a description of services provided by Arch Financial Planning, LLC or Cecil Staton, CFP® CSLP®.
The opinions expressed in the Blog are for general informational purposes only and are not intended to provide specific advice or recommendations for any individual or on any specific security or investment product.  It is only intended to provide education about personal financial planning.  The views reflected in the commentary are subject to change at any time without notice.
Nothing on this Blog constitutes investment advice, performance data, or any recommendation that any security, portfolio of securities, investment product, transaction, or investment strategy is suitable for any specific person.  From reading this Blog we cannot assess anything about your personal circumstances, your finances, or your goals and objectives, all of which are unique to you, so any opinions or information contained on this Blog are just that – an opinion or information.  You should not use this Blog to make financial decisions and we highly recommended you seek professional advice from someone who is authorized to provide investment advice.
Ready to Learn More?
We're Here to Help.