Grady Health System Employee Benefits
Grady Health System Employee Benefits
Are you a physician working at Grady Memorial Hospital? Making sense of all the employee benefits available to you can be overwhelming. At Arch Financial Planning, we believe everyone should feel prepared and confident with their finances—that's why we are helping physicians review Grady Health's wealth of benefits so they can make the most informed decision for their unique financial situation. 
In this blog post, we break it down step by step to help simplify your understanding of what is offered. Read on as we dig into Grady Health employee benefits!
Arch Financial Planning is a financial planner for physicians. We have many years of experience helping physicians from the early stages through all stages and career paths. This benefits review was written by our founder and financial planner, Cecil Staton. 
Want to meet a real advisor that understands the unique financial planning needs of physicians? Learn more here: Financial Planning for Physicians – Best Financial Advisors (archfinancialplanning.com)
Overview of Grady Health Benefits 
At Grady Health, employee benefits go beyond just a paycheck. They offer comprehensive medical insurance, coverage for preventative care, major medical expenses, and prescription drugs. Grady also provides employees with retirement benefits, ensuring they have the support they need when leaving the workforce. 
Additionally, they offer disability insurance, protecting employees if they cannot work due to injury or illness. With such a robust benefits package, Grady Health truly goes the extra mile to care for its employees.
Benefit plans are there to allow physicians to offer medical services and quality patient care to the city of Atlanta. 
Retirement Plan Options 
It's never too early to start considering your retirement plan options. Grady offers a great 401(k) plan option. After just one year of employment, you'll be eligible for a match on your contributions. Grady matches 100% of the first 4% you contribute.
 If you put in 4% of your salary, Grady will match that entire 4% as an employer contribution. It's free money towards your retirement savings. 
An additional benefit is that contributions you make through payroll deductions lower your adjusted gross income. Lowering your adjusted gross income can also lower your student loan payments that count towards Public Service Loan Forgiveness (PSLF). More on that below.
So why wait? Start considering your retirement plan options today and use Grady's generous contribution matching program.
Health Insurance Plans
Navigating the world of health insurance plans can be overwhelming, especially when choosing between HSA and HMO plans. However, if you're a generally healthy person looking to save money, an HSA plan may be the better choice.
With an HSA plan, you'll have the freedom to choose your healthcare providers and will be able to take advantage of tax savings. Plus, any money you don't use in your HSA account will roll over to the following year, so you won't have to worry about losing your hard-earned dollars. 
While an HMO plan may be better for those with chronic conditions or who require more frequent healthcare visits, an HSA plan is the right fit for those looking to maintain their health and finances.
Health Savings Accounts, Flexible Spending, and Dependent Care Accounts  
Several tools are available to regulate costs. Health Savings Accounts, Flexible Spending, and Dependent Care Accounts are popular options that allow individuals or families to save money and reduce taxable income. These accounts cover medical expenses, child care, and other health-related costs. They vary in eligibility, contribution limits, and tax benefits. 
 A Health Savings Account (HSA) is a savings account paired with a high-deductible health plan and allows you to save pre-tax dollars for healthcare expenses. On the other hand, a Flexible Spending Account (FSA) lets you contribute pre-tax income to be used for healthcare expenses like co-pays and prescriptions. 
And finally, a Dependent Care FSA helps offset the costs of child or eldercare. While there are some similarities between the three options, understanding their unique nuances can help you make the right decision for your financial and healthcare needs.
Still, all serve the same purpose of providing financial security and peace of mind in a world where healthcare costs are at an all-time high. With research and planning, anyone can find an account that fits their unique needs and budget.
Disability Insurance
Disability insurance can be a lifesaver if you can no longer work due to an injury or illness. Short-term disability insurance typically covers up to six months, while long-term disability insurance can provide coverage for years or even until retirement age. However, it's important to note that many employers only offer limited disability coverage, so you may want to consider shopping for additional coverage if you want to be fully protected. Investing in disability insurance can bring peace of mind and financial security, so it's worth considering for anyone who wants to safeguard their financial future.
The short-term disability insurance policy is probably sufficient for your needs. You may use this policy after having a c-section birth or if you cannot work for up to 90 days. 
If you're a high-earning specialty, you may need additional coverage beyond your Grady Health benefits. If you think you may work in private practice one day, your long-term disability policy isn't portable. It's crucial to lock in insurability to protect your greatest asset: your income. 
Life Insurance 
Life insurance is essential to protect your loved ones should anything happen to you. While many employers offer a basic life insurance policy as part of their benefits package, it's important to remember that this coverage may not fully support your family in an unexpected tragedy. 
That's why it's recommended to consider additional term life insurance beyond what your employer offers. This extra coverage can provide your loved ones peace of mind and financial security for your loved ones should the worst happen. Don't leave your family's future to chance – consider getting additional term life insurance today.
Additional term coverage offers a cost-efficient way to replace your income. Don't fall prey to the life insurance salespeople pushing permanent life insurance policies such as whole life insurance or indexed universal life. 
Student Loan Planning 
Grady Health is a good company that genuinely cares about the financial well-being of its employees.  Grady Health offers access to a company that provides employee benefits for student loans. While the company offering student loan repayment strategies is a great start, it does not provide the comprehensive planning necessary to integrate tax planning and investments.
Be very wary of any platform suggesting that you must private finance your student loans.
Thankfully, there is a solution. Arch Financial Planning has helped numerous physicians make the most of the Public Service Loan Forgiveness (PSLF) program. With their guidance, those who work for Grady Health can feel confident that they are taking the proper steps toward financial freedom.
In Conclusion
As physicians at Grady Health, you have access to an array of benefits and financial resources that can significantly impact the success of your long-term financial health. Retirement plans, health insurance plans, savings accounts, and disability and life insurance can all help to secure your future and protect you and your family from any potential financial issues. Arch Financial Services are ready to take the journey with you as your financial planning advisor – so don't delay! Taking small steps now can have a tremendous impact on what lies ahead. 
Schedule an introductory call today with us at Arch Financial Planning for more information so you can start navigating the world of benefits and truly see how much they offer GradyHealth physicians. We understand that physicians need diverse solutions, and we're ready to help create the most tailored one-of-a-kind plan for you!
Related Reading: Physician Mortgage Loans | Arch Financial Planning
Related Reading: Tax Planning for Doctors | Arch Financial Planning
Related Reading: Financial Planning for Early Career Doctors – Arch Financial Planning
Related Reading: Estate Planning for Doctors – Arch Financial Planning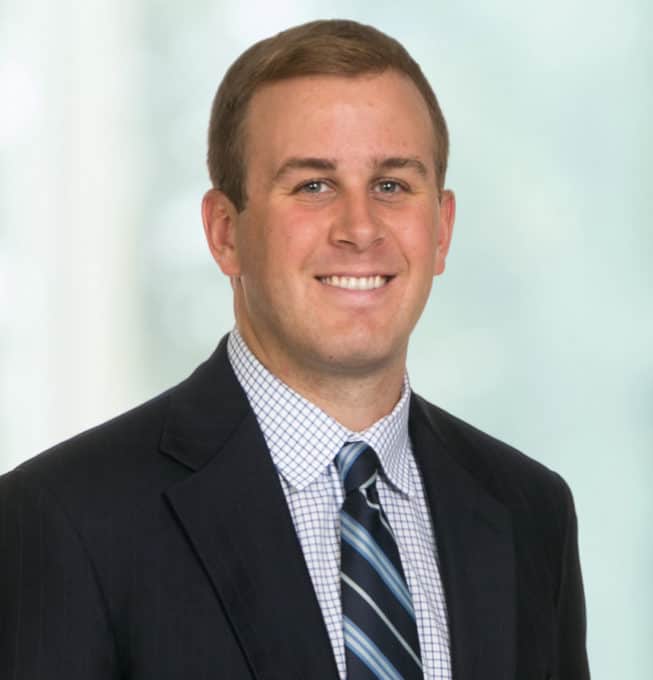 Author: Cecil Staton, CFP® CSLP®
I'm a fee-only financial planner dentists & physicians with student loans give a purpose to their paycheck.
I left the large financial institutions to start my own RIA. I did it so people could pay for real planning and not just an agenda to sell a hidden product. As a fiduciary, Arch Financial Planning, LLC was built on that promise by delivering non-cookie-cutter plans that provide solutions to achieve their goals.
Who do I serve?
Age: Dentists & Physicians between 28-45 years old
Goals: Pay off student debt, start a practice, and grow their wealth
Target: High-earning doctors with student loans
Location: Virtually anywhere in the U.S.
Want To Be Smarter With Money Than Your Friends?
Our latest comprehensive guide for dentists & physicians highlights the 7 BIGGEST steps you must take now.
Disclaimer:
This website (the "Blog") is published and provided for informational and entertainment purposes only.  The information in the Blog constitutes the Content Creator's own opinions and it should not be regarded as a description of services provided by Arch Financial Planning, LLC or Cecil Staton, CFP® CSLP®.
The opinions expressed in the Blog are for general informational purposes only and are not intended to provide specific advice or recommendations for any individual or on any specific security or investment product.  It is only intended to provide education about personal financial planning.  The views reflected in the commentary are subject to change at any time without notice.
Nothing on this Blog constitutes investment advice, performance data, or any recommendation that any security, portfolio of securities, investment product, transaction, or investment strategy is suitable for any specific person.  From reading this Blog we cannot assess anything about your personal circumstances, your finances, or your goals and objectives, all of which are unique to you, so any opinions or information contained on this Blog are just that – an opinion or information.  You should not use this Blog to make financial decisions and we highly recommended you seek professional advice from someone who is authorized to provide investment advice.
Ready to Learn More?
We're Here to Help.