Financial Advisor Atlanta, GA
Are you looking for financial planners in Atlanta, GA?
If you are like most doctors, you have spent years focused on your career and may have yet to give much thought to your financial future. But with retirement planning, it's time to start thinking about how to make the most of your hard-earned money. Fortunately, you've just found a qualified financial planner in Atlanta, GA, that can help you achieve your goals. In this blog post, we'll introduce you to the top financial planner in Atlanta and tell you what to look for when choosing one. With careful planning and the right advisor, you can ensure a comfortable retirement for yourself and your family.
Are you looking for a financial planner in Atlanta, GA, that offers investment management? Look no further than Arch Financial Planning, LLC.
Atlanta, Georgia, residents looking for asset management services from an experienced financial planner need to look no further than Arch Financial Planning, LLC. Arch Financial Planning is a trusted asset management firm in the area with years of experience providing a broad range of services aimed at helping individuals reach their goals. From portfolio analysis to debt asset management, we offer a comprehensive suite of personalized solutions to create lasting financial success with personal relationships. Whether an individual is searching for retirement planning or investment guidance, Arch Financial Planning can work diligently to provide quality advice and streamline the entire process in one comprehensive package.
Want to see what the hype is all about? Learn how to get started here: Free Assessment – Arch Financial Planning
Arch Financial Planning helps business owners with retirement planning achieve their financial goals.
Arch Financial Planning is a trusted retirement planning specialist for business owners. Our retirement plans provide tailored solutions to each business owner's unique retirement needs and goals. With an experienced team of retirement planning advisors, we can provide solutions, including 401(k) plans, IRA, Cash Balance plans, and other retirement accounts that enable business owners to save for retirement quickly and efficiently. We also offer specialized consulting and administrative services to help businesses navigate the complexities of retirement planning. Our services provide peace of mind for business owners seeking to achieve retirement goals and gain financial independence.
Our financial plans include retirement planning, investment advice, estate planning, and more.
Arch Financial offers comprehensive financial planning services, from retirement planning and investments to estate planning. We have expertise in all areas of financial planning, from retirement planning and investments to estate planning. We can deliver a customized solution so you can be confident in your financial plan. The top wealth management firms in Atlanta may not focus on all aspects of personal finance. Our team of financial advisors helps you with much more than just your investments and portfolio.
As a CERTIFIED FINANCIAL PLANNER™, we're one of the best financial advisors offering investment advice in Atlanta.
As a CERTIFIED FINANCIAL PLANNER, we understand the importance of providing sound investment advice backed by professional expertise. With a wealth of experience and an extensive knowledge base in financial planning, our team is adept at analyzing your financial situation to determine the best course of action. Our commitment to service excellence is evidenced by long-standing relationships with clients nationwide. You can read more about some that have expressed their satisfaction with our services through our compliant testimonials. We strive to remain attuned to market conditions, enabling us to offer timely and accurate advice tailored specifically to each individual's financial objectives. By relying on us as your trusted financial advisors, you can rest assured knowing you're receiving counsel based on reliable data and years of accumulated expertise.
As Registered Investment Advisors, we're fiduciaries using a holistic approach to your investment strategy.
As Registered Investment Advisors, we understand each client's financial life is different, and so should their financial strategy. Our fiduciary services are tailored to meet each client's individualized needs; for us, it's about so much more than simply purchasing and selling securities. We take a holistic approach to financial planning, integrating all aspects of your financial life, including investments, taxation, risk management, estate planning, and more. As a trusted partner, we strive to give you the confidence that comes from having a financial plan based on your overall goals, not just one element of your financial portfolio.
Who Do You Serve?
At Arch Financial Planning, prospective clients can expect an unmatched level of experience and support, no matter their goals and objectives. We offer two distinct service models tailored to different types of prospective clients, including those under 45 looking for financial advisor set-up assistance and those approaching retirement in the Atlanta area. Regardless of who you are, our main priority is your satisfaction; we go the extra mile to provide customized service plans based on your specific needs. We aim to ensure that all prospective clients feel secure knowing they have our expert guidance during every step of their journey.
Looking For A Financial Advisor for Dentists in Atlanta, GA?
Finding qualified financial advisors for dentists in Atlanta, GA, can be challenging. We understand the financial challenges of owning a dental practice and provide financial planning advice tailored to your needs. Our team has extensive experience in the financial services industry and deep knowledge of all aspects of financial advising for dentists in the greater Atlanta area. Whether you want help lowering taxes or setting up retirement plans, we are here for you. Let us provide you with comprehensive financial services to help set your practice up for success from day one!
Looking For A Financial Advisor for Physicians in Atlanta, GA?
Planning for cash flow and public service loan forgiveness is essential for physicians in Atlanta, GA. Our firm specializes in helping medical professionals navigate complex financial matters with strategic advice tailored to their circumstances. Our advisors have extensive knowledge of debt management and income-based repayment options, along with access to financial planning services unavailable elsewhere. We provide our clients with peace of mind and help ensure that their finances remain secure for years to come.
Want to see what the hype is all about? Learn how to get started here: Free Assessment – Arch Financial Planning
Looking for an independent financial advisor specializing in retirement planning?
Our experienced team of independent financial advisors specializes in retirement planning and provides customized approaches to secure our clients' financial future. We consider your personal finances and family relationships, as we understand that retirement planning goes beyond just finances. With our expertise and personalized advice, we will help you create a plan for your retirement utilizing suitable savings and investments so that you can have peace of mind knowing your long-term goals are well taken care of.
As a financial advisory firm, do you offer investment strategies for my investment portfolio?
At Arch Financial Planning, asset allocation and portfolio management are crucial to providing personalized investment strategies tailored to each client's goals, financial situation, and risk tolerance. With access to unique insight and tools, we develop customized asset allocation portfolios that help address all of the needs of our clients. We also strive to educate investors on industry terms and concepts so they can make informed decisions that align with their values, timeline, liquidity preferences, levels of risk tolerance, and more. In summary, we understand there is no one-size-fits-all solution when it comes to investing, and we take pride in providing strategies tailored specifically to you.
Looking for the right financial advisor who must always act in your best interests?
A fiduciary standard is the highest possible standard of ethical responsibilities top financial advisors in the United States can provide their clients. The key benefit of being a fiduciary is that advisors must always put their client's interests first. That means they must offer advice in your best interest, regardless of commissions or other incentives they may receive.
It's essential to look for financial advisors who are true fiduciaries, as the right advisor should be committed to always acting in your best interest throughout any guidance and conversations you have about investments. When selecting and working with your financial advisor, it's essential to determine whether or not they are offering a fiduciary service.
If an advisor directly sells you life insurance products alongside investment strategies, this can be a red flag. True fiduciary advisors will not sell insurance or earn commissions on investment products. The fact that only the top professional financial advisors have achieved fiduciary status demonstrates how difficult this level of responsibility is—remember, it's worth finding one so your wealth is held in safe hands!
How often do we meet?
We understand that every unique situation needs individualized attention, so we strive to maintain open lines of communication throughout the year. Upon beginning our partnership, we want to dedicate an ample time to onboarding and getting to know your unique goals – 3-5 meetings will be held in the initial stages for this purpose.
Subsequently, you can expect us to meet three times yearly to assess and review your progress. If extra contact is desired between these points in time, reach out via email or phone, and we will try our best to get back in touch quickly. Our aim is for you always feel confident about your unique financial circumstances and have your questions addressed when needed.
Want to see what the hype is all about? Learn how to get started here: Free Assessment – Arch Financial Planning
What services does your wealth management firm cover:
Portfolio Management – Investment strategy of mutual funds and ETFs.

Tax Planning – Find ways to minimize your tax bill.

Risk Management – Are you adequately insured?

Retirement Planning

Cash Flow Analysis

Student Loan Repayment Strategies

Insurance Gap Coverage

Benefits Review

Social Security Timing

Medicare Review

Account Withdrawal Strategy

Employee Benefits Review
Does Arch Financial Planning prepare tax returns?
After reviewing your financial planning needs, we proactively work with your Certified Public Accountant (CPA) to find ways to minimize taxes over your lifetime. We work directly with your CPA to ensure your return has accurate information and that you're receiving the highest level of tax advice. Your financial needs will change over time, and so will our recommendations. However, we do not prepare your tax return.
What financial institution holds your money?
After building a personalized financial plan, we implement our investment advisory services at Charles Schwab. We have a personal relationship with Charles Schwab to implement our wealth management services. As a client of Arch Financial Planning, you'll receive a local financial advisor in the state of Georgia with national backing.
What criteria should I look for when choosing a financial advisor?
We have covered some of the core competencies. Here's a list of criteria you should consider.
Your financial advisor must have the CFP® marks.

Your financial advisor must be a National Association of Personal Financial Advisors member. This society holds its advisors accountable for their fiduciary responsibilities. If they're not a member, it's doubtful that your advisor is a true fiduciary.

Your financial advisor must be a member of the XY Planning Network. These advisors are known for being able to also work with accumulators.
Where is your Atlanta office?
We utilize office space around metro Atlanta allowing us to meet you where you are. Whether you're inside or outside of the perimeter, we're able to meet you where you are. Here are a few examples of our office locations.
Buckhead: 3017 Bolling Way North East Buckhead, Atlanta, GA 30305
Midtown: 1055 Howell Mill Road, Atlanta, GA 30318
Alpharetta: 8000 Avalon Boulevard, Alpharetta, GA 30009
What we like to do in Atlanta
There's no shortage of things to do in Atlanta, Georgia. Whether you're looking to enjoy some time outdoors at Piedmont Park, sample the local cuisine at one of the Belt Line restaurants, or catch a baseball game at Truist Park, you'll find something you like. Whatever you do while in Atlanta, be sure to make the most of your time in this vibrant southern city.
Bottom Line
Searching for a financial planner in Atlanta that offers investment management? Contact Arch Financial Planning, LLC. We help business owners with retirement planning achieve their financial goals. As a CERTIFIED FINANCIAL PLANNER and Registered Investment Advisor, we're fiduciaries using a holistic approach to your investment strategy. Our financial plans include retirement planning, investment advice, estate planning, and more. Schedule a consultation with us today!
Want to see what the hype is all about? Learn how to get started here: Free Assessment – Arch Financial Planning
Related Reading: Physician Mortgage Loans | Arch Financial Planning
Related Reading: Tax Planning for Doctors | Arch Financial Planning
Related Reading: Financial Planning for Early Career Doctors – Arch Financial Planning
Related Reading: Estate Planning for Doctors – Arch Financial Planning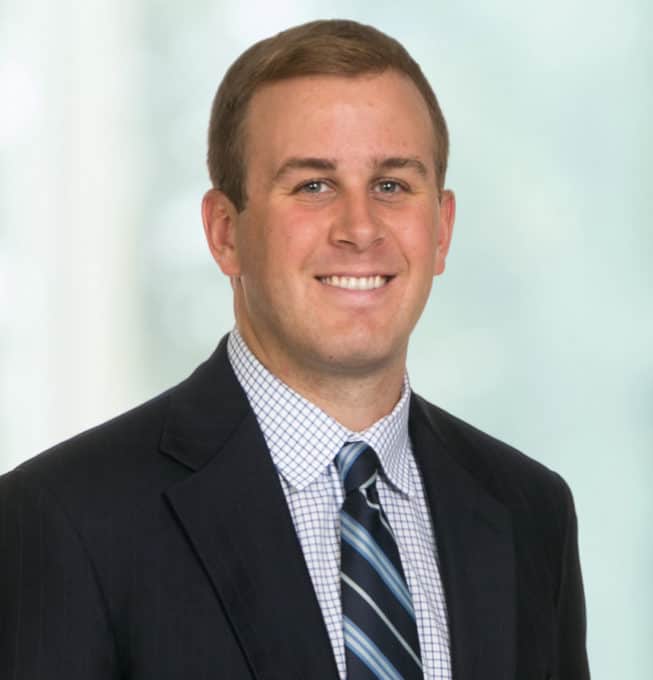 Author: Cecil Staton, CFP® CSLP®
I'm a fee-only financial planner dentists & physicians with student loans give a purpose to their paycheck.
I left the large financial institutions to start my own RIA. I did it so people could pay for real planning and not just an agenda to sell a hidden product. As a fiduciary, Arch Financial Planning, LLC was built on that promise by delivering non-cookie-cutter plans that provide solutions to achieve their goals.
Who do I serve?
Age: Dentists & Physicians between 28-45 years old
Goals: Pay off student debt, start a practice, and grow their wealth
Target: High-earning doctors with student loans
Location: Virtually anywhere in the U.S.
Want To Be Smarter With Money Than Your Friends?
Our latest comprehensive guide for dentists & physicians highlights the 7 BIGGEST steps you must take now.
Disclaimer:
This website (the "Blog") is published and provided for informational and entertainment purposes only.  The information in the Blog constitutes the Content Creator's own opinions and it should not be regarded as a description of services provided by Arch Financial Planning, LLC or Cecil Staton, CFP® CSLP®.
The opinions expressed in the Blog are for general informational purposes only and are not intended to provide specific advice or recommendations for any individual or on any specific security or investment product.  It is only intended to provide education about personal financial planning.  The views reflected in the commentary are subject to change at any time without notice.
Nothing on this Blog constitutes investment advice, performance data, or any recommendation that any security, portfolio of securities, investment product, transaction, or investment strategy is suitable for any specific person.  From reading this Blog we cannot assess anything about your personal circumstances, your finances, or your goals and objectives, all of which are unique to you, so any opinions or information contained on this Blog are just that – an opinion or information.  You should not use this Blog to make financial decisions and we highly recommended you seek professional advice from someone who is authorized to provide investment advice.
Ready to Learn More?
We're Here to Help.