Best Financial Advisor in Athens, GA
Arch Financial Planning, LLC is an Athens, GA-based financial advisory and fee-only firm that provides clients with knowledgeable and experienced advice on how to grow their money best. Our professional staff works with each client one-on-one to create a personalized financial plan that meets their unique needs. Our comprehensive financial planning tailors investment advice to the highest standards in the financial services industry.
We pride ourselves on being the best financial advisor in Athens, GA, and welcome you to schedule a consultation today. Thank you for your time!
Are you searching for financial advisors that can help with your financial goals and act in your best interests?
When looking for financial advisors to help achieve your financial goals, ensuring they act in your best interests is important. Here at Arch Financial Planning, LLC in Athens, GA, our financial advisors are dedicated to providing you with financial guidance designed with your financial objectives and strategies in mind. We prioritize secure investments and long-term financial success over short-term gains. With experience in financial services across multiple industries and consultation tailored to everyone, from small business owners to retired individuals, Arch Financial Planning is the best financial advisor in the Athens area.
We offer retirement planning and asset allocation guidance.
Are you seeking retirement planning and asset allocation guidance in Athens, GA? Arch Financial Planning, LLC is the premier financial advisor to offer sound retirement planning services tailored to the unique needs of our clients. With years of experience in retirement planning and asset allocation, our team of financial advisors can help you craft a retirement plan that meets your goals while maximizing savings. Take that first step towards securing your retirement today – let Arch Financial Planning, LLC show you how!
Arch Financial Planning is a financial planning firm and registered investment adviser.
If you're looking for financial advice in the Athens, GA, area, you should consider Arch Financial Planning, LLC. We are a financial planning firm and registered investment advisor with a long history of providing our clients with sound financial advice. We believe financial planning goes beyond day-to-day budgeting or goal setting; it's about taking control of your financial future and ensuring all your needs are taken care of. We understand how challenging it can be to manage your financial obligations and investments, so we work closely with our clients to create personalized financial strategies to help them reach their financial goals. Ultimately, our mission is to provide comprehensive yet simple financial advice to help make our clients' lives easier and more secure.
Who do you serve?
At Arch Financial Planning, we provide two distinct service models tailored to different types of clients. Our first offering is dedicated to dentists and physicians under age 45 looking for a financial advisor with excellent advice during the set-up period and beyond. The second service model is designed for those approaching retirement and seeking an experienced financial advisor in Athens, GA. At Arch Financial Planning, the needs of our clients come first. That's why we go beyond providing just good advice; we understand that each client has their own goals and objectives and offer customized service plans to ensure you get the highest level of experience and support every step of the way.
How often do we meet?
To provide you with the best possible service, our team wants to get to know you, your family, and your goals immediately. This is why we meet 3-5 times at the start of working together – to onboard you as a client and build the initial plan. Once that's out of the way, we will continue to stay in touch by meeting three times each year, but should you need us for anything else during the other months, we are happy to do so via email or phone. This way, we ensure that your financial concerns will always be addressed as soon as possible, no matter what happens all year long.
As a financial advisory firm, do you offer investment strategies for my investment portfolio?
At Arch Financial Planning, we understand that every investor is unique. As a result, our team of experienced professionals is committed to providing tailored investment strategies that are personalized and suited to each individual client's goals, financial situation, and risk tolerance. With access to unique insight and tools, we develop custom portfolio designs that address the needs of our clients. We consider your timeline, liquidity preferences, levels of risk tolerance, and more to provide a strategy that best suits your needs as an investor. We strive to educate our clients on industry terms and concepts to empower them with the knowledge they need to make sound investment decisions.
Do you offer a free consultation?
Our complimentary consultation lets you connect with us and explore our services and your financial planning goals. Our team provides various ways for you to contact us and ask any questions you may have before the partnership begins. During the meeting, we will introduce ourselves and work together to determine how our services would benefit your long-term plan. A no-obligation and free consultation put you at ease while allowing us to showcase our invaluable expertise.
How are you compensated?
Arch Financial Planning, LLC is dedicated to providing our clients with the highest caliber of financial planning and wealth management services. We are a registered investment advisor (RIA) with the certified financial planner designation and specialize in estate planning paired with tailored investment portfolios. Our firm is committed to clients' interests: we are fee-only, meaning that our compensation comes exclusively from our clients and never from insurance products or commissions. At Arch Financial Planning, LLC, we value the trust placed in us by clients seeking advice, which drives us to meet the highest standards of professional financial practice.
Are you a fiduciary? Not all financial professionals have to act in your best interest.
Understanding the difference between being served by a fiduciary and a non-fiduciary financial professional is important. As a fiduciary, the professional must always put their client's needs first and act in their best interest when providing advice and guidance. A non-fiduciary professional is not legally bound to ensure that the advice and products they present are in the best interest of their clients. Investors need to ask professionals whether they are subject to the fiduciary standard and if they will be able to provide unbiased advice when recommending investments, insurance products, or other financial solutions. Around this time can also be beneficial in understanding their qualifications, experience, track record, and any affiliations with third parties that provide financial services.
As a CERTIFIED FINANCIAL PLANNER ™, we are healed to the fiduciary standard set by the Certified Financial Planner Board of Standards Inc.
What services do your financial plans cover:
Portfolio Management – Investment strategy of mutual funds and ETFs.

Tax Planning – Find ways to minimize your tax bill.

Risk Management – Are you properly insured?

Retirement Planning

Cash Flow Analysis

Student Loan Repayment Strategies

Insurance Gap Coverage

Benefits Review

Social Security Timing

Medicare Review

Account Withdrawal Strategy

Employee Benefits Review
Do you offer legal advice?
Ensuring that your assets are titled correctly and that beneficiaries are up-to-date is vital to successful estate planning. Our firm doesn't offer legal advice, but we assist with coordinating with your attorney to ensure that everything related to this critical process is accurate. We understand how crucial it is to have all legal documents correctly prepared and in place, so we work hard to facilitate this process efficiently. Our team will communicate with your attorneys to ensure they have the information and documentation required for the job.
Contact us today to schedule a consultation!
Ready to take the first step toward your financial future? Look no further than Arch Financial Planning, LLC, for investment advisory services. Our team of highly trained advisors are the best financial advisors in Athens, GA, committed to providing a tailored approach to meeting your unique needs. We're happy to provide any additional information you need. Don't wait any longer – contact us today to find the right financial advisor.
What do we like to do in Athens, GA?
Athens, Georgia offers exciting activities for visitors and residents alike. My wife and I always enjoy our visits to Creature Comforts Brewing Company; the innovative craft beers, whimsical artwork, and friendly atmosphere make for a unique and memorable experience. We also love the North Oconee River Greenway; walking along its lush paths with our dog is one of the best ways to escape into nature without leaving the city limits. Finally, no visit to Athens would be complete without a meal at Last Resort Grill; their classic dishes are always delicious, with generous portions that leave us more than satisfied. These activities make Athens an easily accessible destination for exploring, reveling in nature's beauty, and enjoying sensational cuisine.
You'll also find us supporting the University of Georgia in arts and athletics. 
Bottom Line
When looking for a financial advisor, it is important to consider if they have your best interests in mind and can help you achieve your financial goals. At Arch Financial Planning, we offer retirement planning and asset allocation guidance. We are a financial planning firm and registered investment advisor. If you're searching for the best financial advisor in Athens, please consider hiring us. Contact us today to schedule a consultation!
Related Reading: Physician Mortgage Loans | Arch Financial Planning
Related Reading: Tax Planning for Doctors | Arch Financial Planning
Related Reading: Financial Planning for Early Career Doctors – Arch Financial Planning
Related Reading: Estate Planning for Doctors – Arch Financial Planning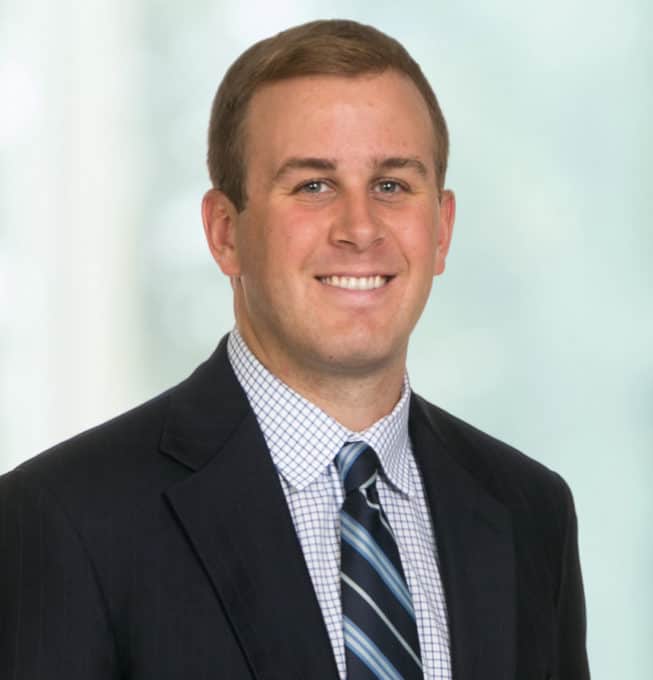 Author: Cecil Staton, CFP® CSLP®
I'm a fee-only financial planner dentists & physicians with student loans give a purpose to their paycheck.
I left the large financial institutions to start my own RIA. I did it so people could pay for real planning and not just an agenda to sell a hidden product. As a fiduciary, Arch Financial Planning, LLC was built on that promise by delivering non-cookie-cutter plans that provide solutions to achieve their goals.
Who do I serve?
Age: Dentists & Physicians between 28-45 years old
Goals: Pay off student debt, start a practice, and grow their wealth
Target: High-earning doctors with student loans
Location: Virtually anywhere in the U.S.
Want To Be Smarter With Money Than Your Friends?
Our latest comprehensive guide for dentists & physicians highlights the 7 BIGGEST steps you must take now.
Disclaimer:
This website (the "Blog") is published and provided for informational and entertainment purposes only.  The information in the Blog constitutes the Content Creator's own opinions and it should not be regarded as a description of services provided by Arch Financial Planning, LLC or Cecil Staton, CFP® CSLP®.
The opinions expressed in the Blog are for general informational purposes only and are not intended to provide specific advice or recommendations for any individual or on any specific security or investment product.  It is only intended to provide education about personal financial planning.  The views reflected in the commentary are subject to change at any time without notice.
Nothing on this Blog constitutes investment advice, performance data, or any recommendation that any security, portfolio of securities, investment product, transaction, or investment strategy is suitable for any specific person.  From reading this Blog we cannot assess anything about your personal circumstances, your finances, or your goals and objectives, all of which are unique to you, so any opinions or information contained on this Blog are just that – an opinion or information.  You should not use this Blog to make financial decisions and we highly recommended you seek professional advice from someone who is authorized to provide investment advice.
Ready to Learn More?
We're Here to Help.