You Need A Financial Planner
Everyone needs a financial planner
There are a lot of things that go into being a doctor – long hours, demanding patients, and complex paperwork. It's no wonder so many doctors find themselves stressed out and overwhelmed. But one thing that's often overlooked is financial planning. Having a good financial planner can give you peace of mind.
If you're serious about reaching financial goals and creating financial stability, consider being your own financial planner or hiring one.
Taking on this responsibility can be completely manageable with a bit of research and planning and will give you more control over how your financial resources are managed. However, if the thought of becoming your own financial planner is intimidating or if it's too time-consuming for you, hiring an experienced financial planner is always an option.
They can be incredibly helpful in helping to create a financial strategy that matches both your short-term and long-term goals. So whether you choose to plan your financials yourself or hire someone else to do the job, having a well-thought-out financial plan is essential for success.
Here's why every doctor needs a financial planner.
Tax planning – a financial planner can help you maximize your deductions and minimize your tax liability
Tax planning can be a complicated process, but with the help of a financial planner, it doesn't have to be. A financial planner can assess your current financial situation and identify eligible deductions and strategies that will minimize your tax liability. Utilizing their specialized knowledge and expertise, they'll develop a comprehensive plan tailored to meet your needs while saving you money. It's important to note that everyone has different circumstances and requires individualized advice; consulting a professional can ensure that even the most minor details do not go unaccounted for!
Related Reading: Tax Advantages for Practice Owners – Arch Financial Planning
Related Reading: Tax Planning for Doctors | Arch Financial Planning
Estate planning – a financial planner can help you develop a plan for distributing your assets after you die
Estate planning can be an intimidating prospect, but it doesn't have to be. With the help of a financial planner, you can ensure that the assets accumulated over your lifetime are distributed according to your wishes when you die. This can provide peace of mind and ensure that your money and property go where you want them to, even after your passing. A comprehensive estate plan also takes into account any changes in tax laws or other legal considerations, making sure that everything is up-to-date for your executor and beneficiaries. With the help of a financial planner, estate planning can be straightforward yet thorough.
Related Reading: Estate Planning for Doctors – Arch Financial Planning
Insurance analysis – a financial planner can help you determine how much insurance you need and what type of policy is best for you
A financial planner is a great asset when it comes to making important decisions like how much insurance you need and what kind of policy is the best fit for you. 
Taking an in-depth look at needed disability coverage, term life insurance needs and liability coverage is essential when calculating the expenses that may arise. A financial planner is an expert at analyzing the entire situation and helping to find a policy that fits within your budget. They will ensure that all necessities are covered, so you can be comfortable knowing that you have sufficient protection should any unexpected expenses arise when living in retirement.
Keep you accountable towards your goals – a financial planner can help keep you on track by reviewing your progress and providing feedback
Achieving your financial goals can be a daunting task, and having someone to be accountable to is a great way to increase your chances of success. A financial planner is an invaluable resource for this; they are experienced professionals that can review your progress and provide constructive feedback on how you can improve. They will help create a strategy and give you sound advice to keep you on track to achieving your goals. The knowledge, skills, and experience a financial planner has are valuable and essential in helping you stick with the plan – allowing you to finally reach those long-term targets while simultaneously feeling supported every step of the way.
Managing Investments – a financial planner can help you develop a plan for investing your assets to achieve your goals
Everyone's financial situation is unique, and developing a plan to manage investments effectively can be intimidating. Fortunately, financial planners are available to help guide you in creating a strategy that works for you. They provide expertise on the financial markets and can examine your financial goals and financial status to develop a custom plan that fits your needs. Working with a financial planner ensures that your investment portfolio is well-balanced based on current market conditions and provides maximum return potential for achieving your financial objectives.
Related Reading: Investing During An Election – Arch Financial Planning
How to Find Your Financial Planner
When searching for a financial planner, hiring a CFP® Professional is always the way to go! CFP® Professionals are held to a higher standard and have a personal financial education. Compared to medical professionals, if an advisor isn't a CFP® Professional, it would be like a doctor not having an MD, DMD, or DDS.
Credentials aside, another essential element of finding a quality financial planner is that they should always be acting as a fiduciary at all times. Fiduciaries are required to act in your best interests – which is very hard to find! Some financial planners aren't required to always act in your best interest while representing their broker-dealer and selling products. I realize this can be a challenging concept to wrap your arms around. 
The best places to start looking for actual fiduciary financial planners at all times include organizations such as NAPFA, XY Planning Network, Wealthtender, or Fee-Only Network. Do your research and ask around; it's worth finding the right CFP® Professional to help you achieve your financial goals!
Conclusion
A financial planner is vital to have for many reasons. They can help you with tax planning, estate planning, insurance analysis, and keeping you accountable for your goals. While you can be your own financial planner, having someone else does it is sometimes better. Do you have a financial planner? If not, it's time to find one.
Related Reading: Dentist's Guide to Student Loans – Arch Financial Planning
Related Reading: Financial Planning for Early Career Doctors – Arch Financial Planning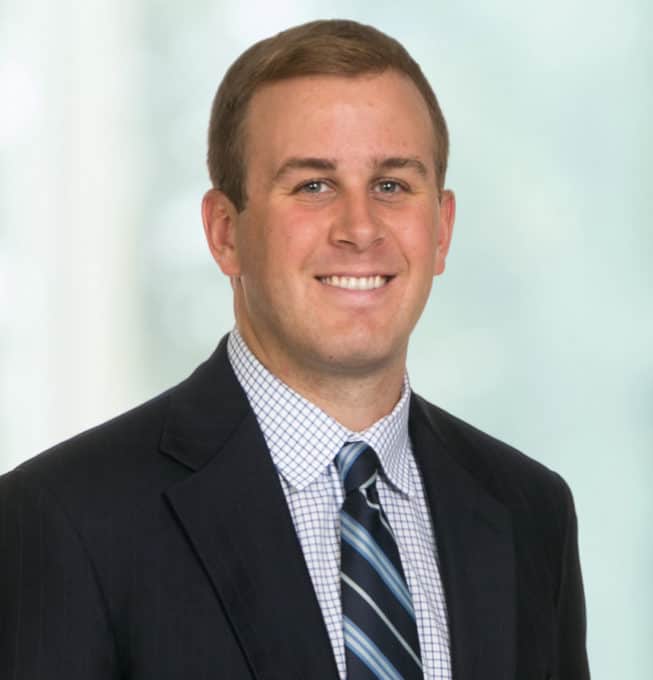 Author: Cecil Staton, CFP® CSLP®
I'm a fee-only financial planner dentists & physicians with student loans give a purpose to their paycheck.
I left the large financial institutions to start my own RIA. I did it so people could pay for real planning and not just an agenda to sell a hidden product. As a fiduciary, Arch Financial Planning, LLC was built on that promise by delivering non-cookie-cutter plans that provide solutions to achieve their goals.
Who do I serve?
Age: Dentists & Physicians between 28-45 years old
Goals: Pay off student debt, start a practice, and grow their wealth
Target: High-earning doctors with student loans
Location: Virtually anywhere in the U.S.
Disclaimer:
This website (the "Blog") is published and provided for informational and entertainment purposes only.  The information in the Blog constitutes the Content Creator's own opinions and it should not be regarded as a description of services provided by Arch Financial Planning, LLC or Cecil Staton, CFP® CSLP®.
The opinions expressed in the Blog are for general informational purposes only and are not intended to provide specific advice or recommendations for any individual or on any specific security or investment product.  It is only intended to provide education about personal financial planning.  The views reflected in the commentary are subject to change at any time without notice.
Nothing on this Blog constitutes investment advice, performance data, or any recommendation that any security, portfolio of securities, investment product, transaction, or investment strategy is suitable for any specific person.  From reading this Blog we cannot assess anything about your personal circumstances, your finances, or your goals and objectives, all of which are unique to you, so any opinions or information contained on this Blog are just that – an opinion or information.  You should not use this Blog to make financial decisions and we highly recommended you seek professional advice from someone who is authorized to provide investment advice.
Want To Be Smarter With Money Than Your Friends?
Our latest comprehensive guide for dentists & physicians highlights the 7 BIGGEST steps you must take now.
Ready to Learn More?
We're Here to Help.