How to Market Your Dental Practice
How to Market Your Dental Practice
As a dentist, you know that excellent dental care is essential for your patient's health. But did you know that marketing your dental practice is just as crucial for the success of your business? Without effective marketing, potential patients may not be aware of your dental practice and the services you offer. 
Fortunately, several effective marketing strategies can be used to promote your dental practice. This blog post will explore marketing ideas that will help you attract new patients and grow your business.
Be sure to read the section on the Google My Business page. Talking to many practice owners, we're seeing the highest return on marketing investment by optimizing your Google My Business page. 
Develop a Strong Online Presence 
In today's digital world, practices need a strong online presence. When potential patients are looking for a new dentist, they're likely to start their search online. That's why it's essential to ensure your website is up-to-date and informative. Potential patients should be able to find the information they're looking for when they visit your website. 
Once your website is live, install Google Analytics to track how many visitors your website has. Every website visitor is a potential customer. In the modern world, your website replaces potential patients visiting your office to pick up a brochure. 
Social Media
In addition to having a well-designed website, you should also consider creating profiles on popular social media platforms like Facebook and Instagram. Social media provides an excellent opportunity to connect with potential and current patients. You can use social media to share educational content, special offers, and reminders about appointments and dental hygiene tips to stay top of mind. 
Invest in Local SEO 
As we mentioned earlier, potential patients are likely to start their search for a new dentist online. That's why it's essential to ensure your website appears high in the search results when someone performs a Google search for dentists in your area. Local SEO is optimizing your website to appear as high as possible in the search results for businesses in your geographic area. 
Several techniques can be used to improve your local SEO ranking. Still, some of the most effective include claiming your Google My Business listing, optimizing your website content for local keywords, and building local backlinks, such as your local chamber of commerce. 
Local SEO will help ensure that potential patients in your area can find your dental practice when they perform an online search. 
Make Sure Your Website Is Optimized for SEO Keywords
One of the best ways to ensure that potential patients can find your dental practice online is to ensure your website is optimized for search engine optimization (SEO). That means using relevant keywords in your website content and making sure your website is mobile-friendly and easy to navigate. If you need help figuring out where to start, consider working with a dental marketing agency specializing in SEO.
Make Sure Your Website Is Up-To-Date And Informative
In today's digital age, it's essential to have an up-to-date and informative website for your dental practice—one that potential patients can easily find when they search for dentists in the area. On your website, make sure to include information about your services, your hours of operation, your location, and how to contact you (phone number, email address, etc.). You should also consider including before-and-after photos of some of your past dental work so potential patients can see the quality of your work firsthand.
Optimizing your Google My Business Page for Dental Offices
Potential customers looking for a new dentist will likely turn to Google to find the dental office that meets their needs. That's why ensuring that your Google My Business page is optimized for search is essential. Here are a few tips on how to do just that.
Make sure your NAP is consistent across the web
NAP stands for "name, address, and phone number." It's essential to ensure that this information is consistent across all your online listings—including your Google My Business page, website, and social media profiles. Why? Any discrepancies can confuse search engines and potential patients, hurting your ranking and making it harder for people to find and contact your office. So take the time to thoroughly audit your NAP information and ensure it's identical on all your online platforms. 
Choose the Right Category 
When you set up your Google My Business page, you'll be asked to choose a category for your business. Be as specific as possible when you make your selection. For example, instead of choosing "healthcare provider," you should select "dental office." The more specific you can be, the easier it will be for potential customers to find you when searching for dental services in their area.
Use Keywords 
To attract potential customers to your Google My Business page, you'll need to use keywords that people are searching for when looking for a dentist. Include relevant keywords in your business name, category, and description. This will help improve your chances of appearing in search results when people are looking for a dentist in your area.
Add Products & Posts
Customers will want to know what procedures your office can perform. Remember to highlight these under the "Products" tab on your Google My Business page. Highlighting products will help search engines and your future patients understand what you have to offer. 
Do you post blogs or youtube videos? You can highlight those posts on your Google My Business page. Highlighting your posts increases your reach for your best content. 
Add Photos and Videos
People are more likely to click on a listing that includes photos or videos than one that doesn't. So, add high-quality images and videos of your dental office, staff, and services. This will help give potential customers a better idea of what they can expect if they choose you as their dentist. 
Foster Positive Online Reviews 
Online reviews play an important role in today's digital world. When potential patients are looking for a new dentist, they're likely to check out online reviews to see what other people say about different practices in the area. That's why it's important to encourage current patients to leave positive reviews about their experience at your dental practice. 
One way you can do this is by sending an email or text message follow-up after each appointment asking patients if they're happy with their experience and if they would be willing to leave a review on Google or other popular review platforms such as Yelp or Healthgrades.
You can also include links to review sites on your practice's website and social media profiles. Responding promptly to negative reviews is also important, as this shows that you value customer feedback and are committed to providing quality care. 
Develop A Strong Brand Identity. 
Your brand identity sets your dental practice apart from other practices in the area. It's what makes you unique and memorable. So ask yourself, what are the unique qualities of your dental practice? What sets you apart from other dentists in the area? Once you have answered these questions, start creating a visual representation of your brand identity—logos, taglines, color schemes, etc.—that you can use across all your marketing materials.
Get Involved In The Community. 
One of the best ways to market your dental practice is to get involved in the community. Getting involved could mean sponsoring a local youth sports team, participating in health fairs or school career days, or volunteering at a local shelter or food bank. When people see that you're invested in making the community a better place, they'll be more likely to trust and recommend you as a dentist.
In Conclusion
Marketing is essential for any business, and dentists are no exception. Following these simple tips can attract new patients and grow your dental practice. Remember to optimize your website for SEO, use social media to your advantage, and get involved in the local community.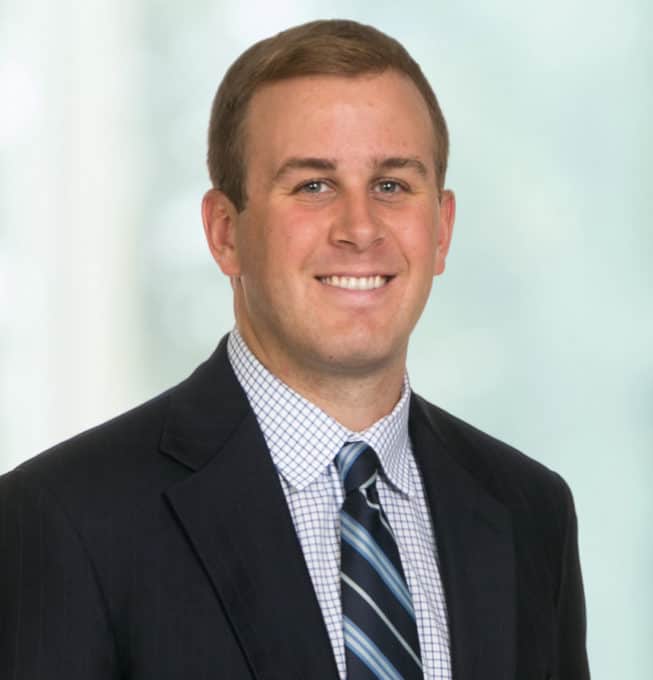 Author: Cecil Staton, CFP® CSLP®
I'm a fee-only financial planner dentists & physicians with student loans give a purpose to their paycheck.
I left the large financial institutions to start my own RIA. I did it so people could pay for real planning and not just an agenda to sell a hidden product. As a fiduciary, Arch Financial Planning, LLC was built on that promise by delivering non-cookie-cutter plans that provide solutions to achieve their goals.
Who do I serve?
Age: Dentists & Physicians between 28-45 years old
Goals: Pay off student debt, start a practice, and grow their wealth
Target: High-earning doctors with student loans
Location: Virtually anywhere in the U.S.
Disclaimer:
This website (the "Blog") is published and provided for informational and entertainment purposes only.  The information in the Blog constitutes the Content Creator's own opinions and it should not be regarded as a description of services provided by Arch Financial Planning, LLC or Cecil Staton, CFP® CSLP®.
The opinions expressed in the Blog are for general informational purposes only and are not intended to provide specific advice or recommendations for any individual or on any specific security or investment product.  It is only intended to provide education about personal financial planning.  The views reflected in the commentary are subject to change at any time without notice.
Nothing on this Blog constitutes investment advice, performance data, or any recommendation that any security, portfolio of securities, investment product, transaction, or investment strategy is suitable for any specific person.  From reading this Blog we cannot assess anything about your personal circumstances, your finances, or your goals and objectives, all of which are unique to you, so any opinions or information contained on this Blog are just that – an opinion or information.  You should not use this Blog to make financial decisions and we highly recommended you seek professional advice from someone who is authorized to provide investment advice.
Want To Be Smarter With Money Than Your Friends?
Our latest comprehensive guide for dentists & physicians highlights the 7 BIGGEST steps you must take now.
Ready to Learn More?
We're Here to Help.