Aspen Dental Benefits Guide
As an Aspen Dental dentist, you have many employee benefits options. Arch Financial Planning works with many dentists employed by Aspen Dental and can help you review your options and pick the best ones for your needs. Arch Financial Planning works with dentists across the United States regardless of the Aspen Dental location where they provide dental services.
Aspen Dental management has updated the Aspen Dental employee handbook many times lately. Team members must make tough decisions about health plans to dental insurance.
We'll go over everything from health insurance to student loans so that you can make the most of your Aspen Dental benefits.
Aspen Dental Health Insurance – What is covered, and how to pick the right plan?
PPOs and HSAs offer different levels of coverage and require different amounts of deductibles and copays to be paid out-of-pocket. PPOs typically provide a more strict list of providers to access. An HSA ties into an investment account for health care, which should be used with higher deductibles and copays.  
If you're visiting a doctor frequently, plan to become pregnant, have numerous prescriptions, or see specialists, we typically recommend electing your PPO plan. While the premiums may be much higher for the PPO plan, you will have lower out-of-pocket costs. 
The HSA plans are better for dentists who expect low medical costs and infrequent healthcare needs. If you elect an HSA plan, you should be contributing to your HSA plan. The funds contributed to an HSA plan are tax deductible and may be invested for growth in the stock market.
HSA – What is it, and how can it save you money on healthcare costs?
Health Savings Accounts (HSAs) can be a great way to save on healthcare costs, both now and in the future. By taking advantage of an HSA, available if you enroll in the company's HSA medical plans, you can save pre-tax money to cover eligible healthcare expenses both now and later in life. 
Pre-tax contributions can reduce your immediate taxable income and access tax-free withdrawals as needed. You also have complete control over your account; you can start, change, or stop contributions at any time, so once you leave a plan or a job, your account stays with you.
Plus, when your account balance reaches a certain point, you can invest the funds and watch them grow over time. Health Savings Accounts are an attractive option to save on taxes, accumulate dollars for healthcare and invest for your future. Any unused funds can continue to grow and even be part of your retirement plan.
What is a Flexible Spending Account (FSA), and how can it save you money on out-of-pocket expenses?
Healthcare Flexible Spending Accounts (FSA) and dependent care FSAs, which are two separate accounts, offer a great way to save money on eligible out-of-pocket expenses. Health care FSA plans allow employees to set aside pre-tax money to pay for health care needs each year, while dependent care FSAs are available so you can claim tax deductions for expenses related to the daycare of your dependents.
When enrolling, you decide the amount you want to set aside for either type of FSA, which is deducted from your paycheck. If you don't use up all the funds by the end of the coverage period, you will lose out because any unused money is rolled over into your next plan year, except a small portion of your Healthcare FSA. 
However, healthcare FSAs are not an option if you have an HSA. You'd still be eligible for the dependent care FSA. 
401(k) – How much to contribute and what investment options at Aspen Dental?
As part of Aspen Dental's retirement benefits, it is essential to consider contributing to the Aspen Dental 401(k) and the benefit of employer matching. With Aspen Dental offering a 100% match on your first 3% contribution after one year of service (working at least 1,000 hours) and a 50% match on the next 2%, it is advantageous to contribute at least 5% throughout a calendar year to get the full match. 
As for investments, you can choose from a selection of investment options offered by T Rowe Price. As these investment choices may change anytime, you can revisit previous decisions and make changes as needed.
If you have student loans, contributing to a 401(k) helps if you're enrolled in an income-driven repayment plan. Pre-tax 401(k) contributions have tax benefits by lowering your taxable income.
Since income-driven repayment plans calculate your payment based on your income, you can reduce your student loan payment. 
Student Loans Repayment Options for Aspen Dental Dentists?
Aspen Dental dentists looking to plan student loan repayment strategies should know the available options. Refinancing student loans through Laurel Road offers discounts and may be the right decision in some cases. Still, it's an irrevocable step that must be carefully considered. 
Income-driven repayment may be a better fit than refinancing. An income-driven repayment plan may provide sufficient relief or additional cash flow when purchasing a home or looking to buy or start a private practice. 
Federal student loans also offer protection for disability and death that wouldn't be available after private refinancing. For dentists needing help deciding what is best, Arch Financial Planning offers student loan planning services as part of their ongoing package or on a one-time basis for a fee.
Disability Insurance – Why you need it and how to get coverage. 
As an Aspen Dental dentist, disability insurance can help protect you should you ever be unable to work due to illness or injury. Short-term disability cover is offered through Prudential, paying a weekly benefit based on your current income for up to 26 weeks. 
It starts after seven days of being absent from work. Long-term disability cover pays out a monthly benefit depending on your job level and salary, with benefits running from when 26 weeks have passed to retirement age. 
Short-term disability most commonly covers a mother's time away after birthing a child, a prolonged illness, or an injury that prevents you from practicing dentistry. 
Long-Term Disability with an Own-Occupation Rider – The most important insurance policy a doctor can buy. 
New hires at Aspen Dental must enroll in both short and long-term disability during their start period. It's even more important to ensure the contract language within the disability policy is in the doctor's best interest and doesn't reduce their benefit should they earn an income in a different role. The contract language must include a true own occupation rider and isn't an option in every policy. 
If you don't have a true own-occupation long-term disability policy, you should consider shopping for one.
If you are an existing team member looking to increase your coverage through Aspen Dental's plan or an individual policy elsewhere. In that case, we suggest working with an independent broker for the best options. Don't wait – make sure your Aspen Dental disability insurance keeps you protected.
Life Insurance – should you take advantage of Aspen Dental coverage?
Aspen Dental Life Insurance offers primary coverage, which provides a multiple of your salary up to 1x your income or a maximum of $50,000, whichever is lower. Although this option covers some needs, it may not be adequate for those requiring higher life insurance coverage amounts. 
Underwriting is required for additional supplemental coverage from Aspen Dental. Working with an independent broker may be in your best interest as they can offer multiple carrier options with more competitive premiums. Please reach out if you need a referral to one of the best independent brokers for more coverage. 
Aspen Dental Universal Life – is it worth it?
Aspen Dental Universal Life through Transamerica is an insurance policy that may benefit those facing insurability and health issues. As a new employee, the Aspen Dental policy may be right for you if you can't obtain coverage or are uninsurable. 
However, others may find it advantageous to shop with an independent broker. Generally speaking, getting life insurance through outside sources will likely provide more comprehensive and cost-effective coverage than Aspen Dental offers. Depending on individual circumstances, Aspen Dental's offering may still present itself as an attractive option.
Other benefits at Aspen Dental
As a licensed dentist, you'll have access to great CE options to improve procedures such as dental implants. Young dentists can be a part of a team that helps them grow their communication skills by practicing cosmetic dentistry and even oral surgery while being part of the team.
There are vision plan and dental plan options as well. The vision plans are helpful to people who regularly need to purchase frames or contact lenses. The dental plans may be beneficial if you have children and want dental care covered.
In Conclusion
In summary, employee benefits can be complex. Aspen Dental dentists can benefit from the help of a professional financial planner to choose the right health insurance plan, 401(k) option, HSA arrangement, FSA setup, student loan amount and repayment plan, disability insurance coverage, and best life insurance product. Choosing a qualified financial planner can make all the difference in maximizing your benefits package while minimizing risks and costs. 
By working with Arch Financial Planning to review your employee benefits at Aspen Dental, you can ensure that you are making decisions that will lead to greater financial freedom and security for you and your family. 
Remember that many of these comprehensive benefits come with deadlines for enrollment, so start researching your options on time! And most importantly: prioritize savings for retirement for yourself first before determining where else you may want to save. If you still have questions after researching your employee benefits with Arch Financial Planning guidance, schedule a meeting to review them in more detail.
Related Reading: Physician Mortgage Loans | Arch Financial Planning
Related Reading: Tax Planning for Doctors | Arch Financial Planning
Related Reading: Financial Planning for Early Career Doctors – Arch Financial Planning
Related Reading: Estate Planning for Doctors – Arch Financial Planning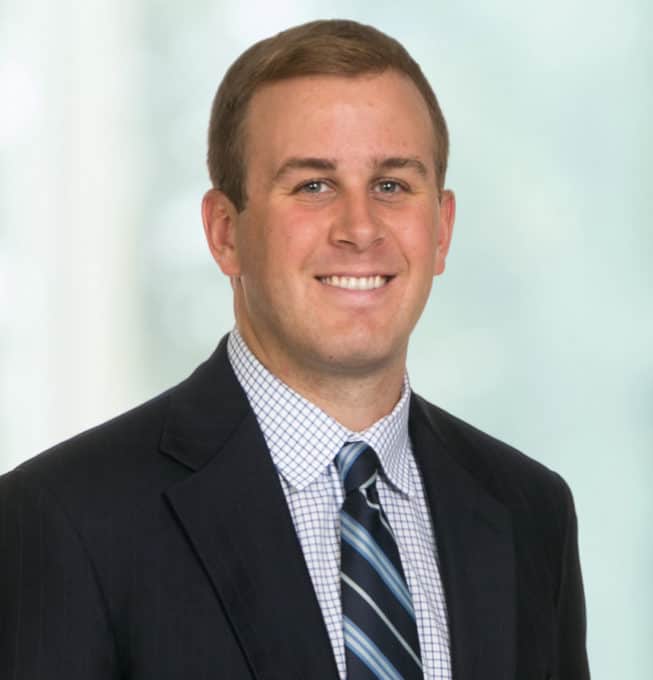 Author: Cecil Staton, CFP® CSLP®
I'm a fee-only financial planner dentists & physicians with student loans give a purpose to their paycheck.
I left the large financial institutions to start my own RIA. I did it so people could pay for real planning and not just an agenda to sell a hidden product. As a fiduciary, Arch Financial Planning, LLC was built on that promise by delivering non-cookie-cutter plans that provide solutions to achieve their goals.
Who do I serve?
Age: Dentists & Physicians between 28-45 years old
Goals: Pay off student debt, start a practice, and grow their wealth
Target: High-earning doctors with student loans
Location: Virtually anywhere in the U.S.
Want To Be Smarter With Money Than Your Friends?
Our latest comprehensive guide for dentists & physicians highlights the 7 BIGGEST steps you must take now.
Disclaimer:
This website (the "Blog") is published and provided for informational and entertainment purposes only.  The information in the Blog constitutes the Content Creator's own opinions and it should not be regarded as a description of services provided by Arch Financial Planning, LLC or Cecil Staton, CFP® CSLP®.
The opinions expressed in the Blog are for general informational purposes only and are not intended to provide specific advice or recommendations for any individual or on any specific security or investment product.  It is only intended to provide education about personal financial planning.  The views reflected in the commentary are subject to change at any time without notice.
Nothing on this Blog constitutes investment advice, performance data, or any recommendation that any security, portfolio of securities, investment product, transaction, or investment strategy is suitable for any specific person.  From reading this Blog we cannot assess anything about your personal circumstances, your finances, or your goals and objectives, all of which are unique to you, so any opinions or information contained on this Blog are just that – an opinion or information.  You should not use this Blog to make financial decisions and we highly recommended you seek professional advice from someone who is authorized to provide investment advice.
Ready to Learn More?
We're Here to Help.